That Focal Magic, in a Compact 2-way!
Whether you're recording, mixing, or mastering, the Solo6 Be is just the kind of no-nonsense, cutting-edge reference monitor you're going to want in your studio. True, the Solo6 Be has an amazing bass response for its size (down to 40Hz), not to mention an impressive upper-frequency response that reaches beyond human hearing to 40kHz — but this monitor's still much more than just its numbers. It's full. It's clear. It's articulate. And, just like its 3-way big brother, the Twin6 Be, the Solo6 Be is all about ensuring your tracks translate.
A compact, 2-way version of Focal's best-selling nearfield
The Solo6 Be combines the same elements as Focal's highly respected 3-way Twin6 Be, just in a compact 2-way design. Just as with the Twin6 Be, you'll be stunned by the Solo6 Be's clarity and the extended frequency response: it reaches from 40Hz up to 40kHz, above and beyond the range of your hearing. What's handy about the Solo6 Be, though, is that when you combine its amazingly neutral sound with its compact size and user-adjustable rear settings, you've got a reference monitor you can feasibly take from studio to studio, tailor to the room's acoustics, and consistently record/mix/master translatable tracks.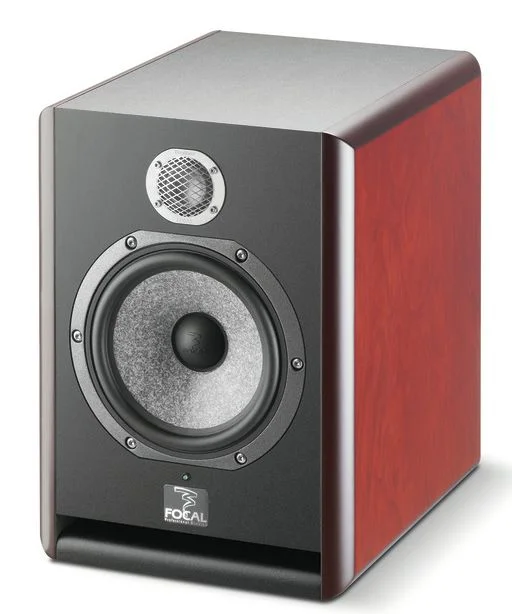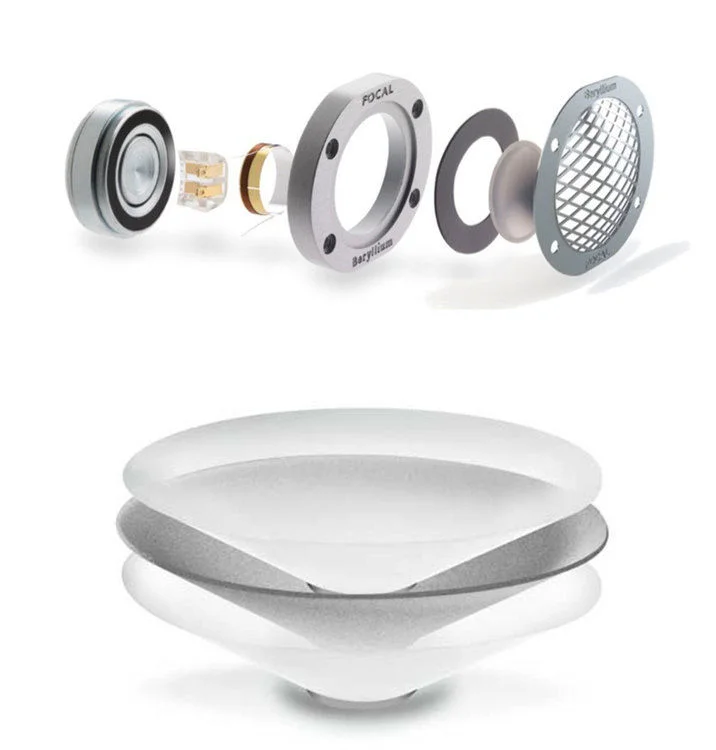 Hear the advantages of Focal's Beryllium inverted-dome tweeter
A Focal hallmark is the inverted-dome tweeter — and it's a big part of the magic behind the Solo6 Be's amazing performance. The particular advantage of the inverted dome is that it optimizes the mechanical coupling between the voice coil and the dome. As the voice coil is fixed at mid-height on the dome, it can uniformly move the Solo6 Be's entire cone surface. This design inherently offers high efficiency, precision, and energy, all resulting in an extremely precise soundstage. Add to that the use of Beryllium for the Solo6 Be's dome — a material noted for its incredible rigidity — and you've got a speaker that can near-linearly span from 40Hz all the way up to 40kHz, above the range of human hearing.
"W" composite sandwich cone helps to optimize the frequency response curve
The Solo6 Be takes advantage of Focal's "W" composite sandwich cone. The unique characteristics of the cone permits optimization of the frequency response curve, thanks to the total control of three key parameters: lightness, rigidity, and damping. The sound is amazingly transparent, has an excellent phase response, and has an extremely low distortion rate.
| | |
| --- | --- |
| Powered | Yes |
| Power Configuration | Bi-amped |
| Quantity | Single |
| LF Driver Size | 6.5″ |
| LF Driver Type | Cone |
| HF Driver Size | 1″ |
| HF Driver Type | Beryllium Dome Tweeter |
| LF Driver Power Amp | 150W |
| HF Driver Power Amp | 100W |
| Total Power | 250W Class A/B |
| Frequency Range | 40Hz-40kHz (-3 dB) |
| Maximum Peak SPL | 113 dB |
| Input Types | 1 x XLR |
| Enclosure Type | Ported |
| Enclosure Material | Dark Red Ash veneer |
| Height | 13″ |
| Width | 9.44″ |
| Depth | 11.44″ |
| Weight | 24.2 lbs. |
| Manufacturer Part Number | #FOPRO-SOLO6BE |